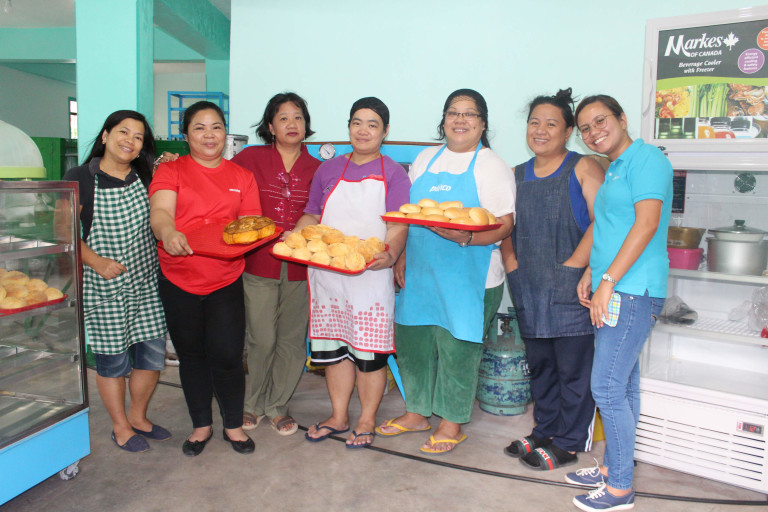 Thanksgiving Multi-Purpose Cooperative (MPC) has been engaged in livelihood programs for more than a decade. From its humble beginnings of operating a consumer store, it has grown to a multi-business cooperative that offers loans, savings and time deposits, and other services such as photocopying and bookbinding, among others.
Based in the highland province of Benguet wherein the main source of livelihood is mining, Thanksgiving MPC members had to look for their main source of livelihood after the 1990 Luzon earthquake to meet their daily subsistence.
With the willpower to overcome this challenge, sixteen (16) women came together to form a livelihood association. These women continued to rise above the circumstance and eventually have their group registered as a cooperative in 1993. Today, Thanksgiving MPC has 921 members and majority of which are women.
The hard work and perseverance of Thanksgiving have impressed various organizations including the Aboitiz Foundation, which provided capacity building training sessions to empower Thanksgiving's members and officers.
"We learned about the current trends and information related to managing a cooperative and became compliant with Cooperative Development Authority's training requirements through training sessions and seminars provided by the Aboitiz Group," Emma Golocan, General Manager of Thanksgiving MPC said.
The Foundation provided financial assistance and livelihood skills training to the members and officers of the cooperative. With the initial loan extended, the cooperative was able to finance their livelihood programs and lending services on swine fattening.
"The financial assistance given by Aboitiz Foundation helped our individual members grew their swine fattening livelihood projects, Our cooperative started with a capital of PHP102,500 and now I am proud to say that we have assets amounting to PHP68,403,878," Golocan added.
As the cooperative continuously grow, Aboitiz Foundation continues to support more of its livelihood programs. Some of the Thanksgiving MPC members have already completed National Certification II on Dressmaking, while some on Baking and Pastry Production. These livelihood training programs opened new business and employment opportunities to the cooperative and its members.
Thanksgiving MPC believes that "in giving, you shall receive." Thanksgiving gives back to the communities by conducting medical and dental missions, clean-up drive, tree planting, and supports the annual Brigada Eskwela. On top of this, 10% of its annual net income is donated to the church as religious tithes. Thanksgiving MPC has made itself an important ally of the government in making the communities it serves better place to live in.
"Aboitiz Foundation inspire us to help the communities improve their well-being. In our little way ay makatulong din kami. Alam namin na ang paraan para maibalik ang tulong sa amin ni Aboitiz Foundation ay tumulong din kami sa kapwa," Golocan said.