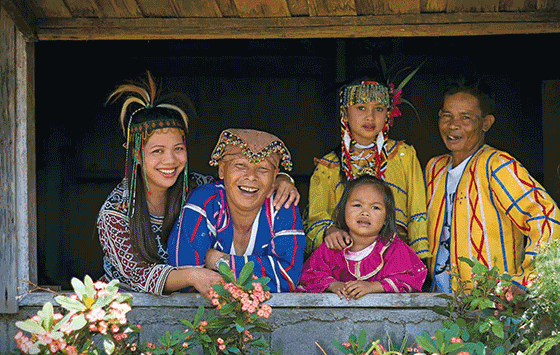 Datu Rudy Agtag
If hope had a face, it would be Datu Rudy's.
When a typhoon hit his community and flattened his coffee plantation to the ground, he did not lose hope. He shrugged it off, and decided to switch to vegetable farming. Weathered and hardened by time and circumstance, no mere storm could drench this man's spirit.
As leader of the Bagobo-Tagabawa tribe in Davao Oriental, Datu Rudy Agtag fears nothing. Just as birds continue their song after every storm, Datu Rudy did not waste time mourning for what was lost. Instead, he joyfully thanked the heavens for what was left and proceeded to build upon it. His sprawling pechay farm now exists as a reminder of his resilience and courage to start anew after the hardships.
The Bagobo-Tagabawa tribe members are indeed grateful for the many social developments in their community like healthcare, infrastructure, livelihood, and education. They also have a new farm-to-market road and water supply facility, which are especially useful for Datu Rudy because these help sustain his new farm.