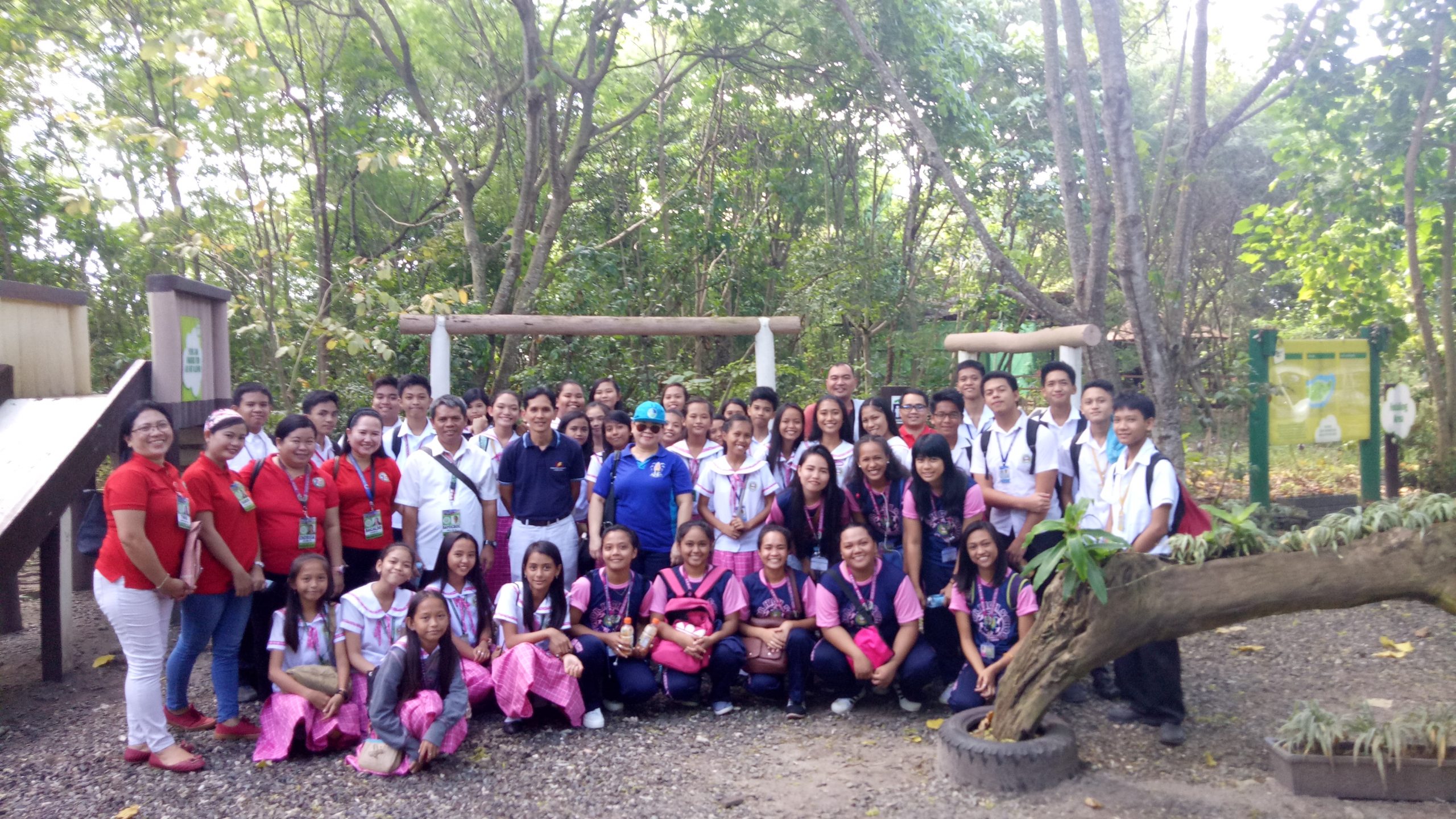 Aboitiz No Impact Challenge
In 2017, the Aboitiz No Impact Challenge – a project under the Group's Race to Reduce (R2R) 2.0 Program that encourages employee engagement to promote resource efficiency – drew a record number of participants, resulting to an unprecedented 206 tons of carbon emissions equivalent (CO2e) avoidance. The challenge involves teams aiming to complete sets of goals and lifestyle changes in a month in order to achieve the highest amount of CO2e avoided. Indeed, the littlest things, when done by a multitude, create a better world.
"True to its brand, Aboitiz Construction kaubans participated in the challenge and diligently did their share in curbing our CO2 footprint, both in our respective homes and offices. It was one whole month of becoming warriors for Mother Earth and being mindful of the wastes we were creating. Surprisingly, some practices became a habit even after the challenge. With digital media, we shared our journey, hoping to inspire others with the message that indeed, these things are doable. And collectively, we can actually make a difference."

– Rik Quiñones, (Aboitiz Construction) leader of
Aboitiz No Impact Challenge 2017's First Place Winner
Papel, Tubig at Kuryente (PaToK)
A sign of a successful initiative is when it gets replicated. The Aboitiz Group's No Impact Challenge has trickled to a school community, encouraging students to practice resource efficiency in a project called "Papel, Tubig at Kuryente" or "PaToK" through the efforts of AP Renewables, Inc. and the Aboitiz Foundation. The project was launched as a three-month inter-school pilot project in three schools in Batangas and Laguna. Its results impressed local Department of Education (DepEd) officials who vowed to replicate the initiative in their offices.
"We in DepEd have been inspired by this program because of its positive results. We intend to replicate this in our division. The success of this program proves the important role of our youth in influencing those around them in continuing the advocacy for the environment."

–David Nuay, DepEd Batangas Supervisor
for Schools Governance Operations
Green Fashion Revolution
The award-winning campaign Aboitiz Green Fashion Revolution (GFR) has been helping raise awareness on resource efficiency since 2012. The student design competition invites teams representing various schools to create fashionable couture and accessories from recycled materials. The winners receive cash prizes and given the opportunity to provide funding support to their own CSR advocacies.
In 2017, the GFR-themed "Life Flourishing On Land and In Water" recycled almost 300 kilos of waste materials including used tarpaulins, Pilmico flour and feeds sacks, Republic Cement sacks, papers, defective standee bags, aluminum steel, and plastic bottles.
"Iyong na-share dati sa amin ng mga students, shinare din namin sa iba. Iyon din kasi ang goal na gusto namin, na hindi lang kami ang makinabang. Gusto rin naming makatulong din sa iba. (We imparted to others what the students previously taught us. That was what we wanted for us not to be the sole beneficiaries. We also want to help others.)"

–Riza Azucena, SAMALA cooperative member and
chosen beneficiary of De La Salle University-College of St. Benilde